Living Our Faith
Richmonders Involved to Strengthen Our Communities (RISC) | Refugee Support | Used Computer Refurbishment | Food Pantry Donations | Christmas Tree Project | School Supplies | Racial Justice | Supporting the Richmond Pledge to End Racism | 4th Sunday Charity Program
Richmonders Involved to Strengthen Our Communities (RISC)
The Unitarian Universalist Community Church (UUCC) has three team leaders of RISC, along with around 20 committed Justice Team members. RISC is an organization of 23 Richmond-area congregations that use the power of numbers to affect social and economic change. Each year at the Nehemiah Action Assembly over 2,000 individuals meet to hold city officials accountable on such issues as affordable housing, gun violence, and safe homes and schools.
Refugee Support
In partnership with ReEstablish Richmond, a prominent local non-governmental relief agency, we have 16 volunteers currently working with Afghan refugee families. UUCC volunteers have completed orientation, training, background checks, and vaccination protocols. ReEstablish Richmond offers a variety of volunteer opportunities and our volunteers are engaged in such activities as driving clients to appointments, tutoring, teaching citizenship classes, and offering driving lessons. The Social Action Ministry received a $2,000 grant request from the Unitarian Universalist Association Social Responsibility Fund in September, along with a possible $5,000 matching grant, to assist with our work with ReEstablish Richmond.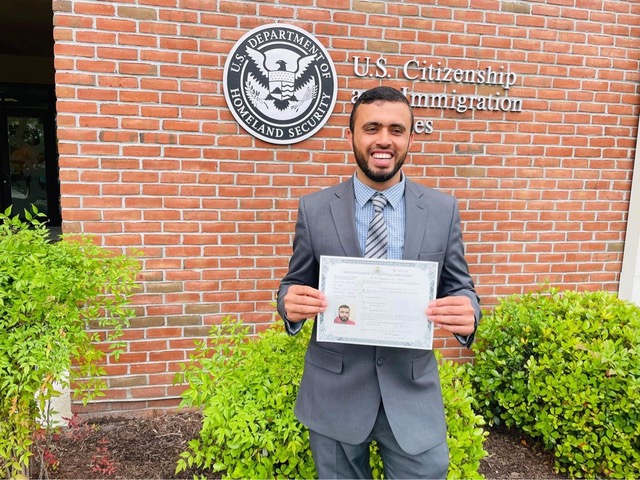 Unitarian Universalist Community Church members and friends began in the fall of 2016 with refugee sponsorship and assistance for two Afghani families, one Syrian family last living in Egypt, and later one family originally from the Congo but last living in a refugee camp in Zambia. Sponsorship included furnishing homes, teaching the families about how to take care of their homes here, driving family members to medical visits, sharing our culture and our language through teaching English vocabulary and grammar, tutoring the school-aged children, and helping the older family members to find employment, to prepare taxes, and to understand budgeting.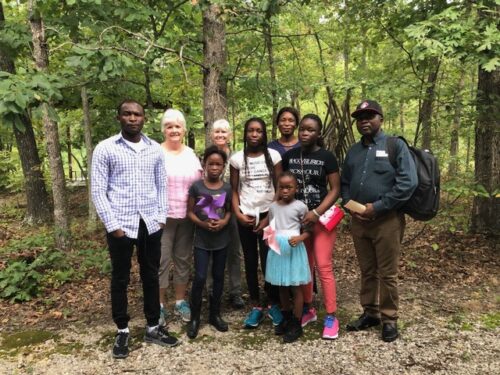 As we spent much time helping our two Afghan families, we met other Afghan families that had particular needs. As we felt we had the resources and time, we helped almost 30 of these adjunct families. Due to the generosity of our church members and friends, we helped these adjunct families with clothes, bicycles, toys, books, baby equipment, kitchen items, and furniture.
Once our refugee friends became more self-sufficient, we had time to provide a few other services including in-home ESL classes, education sessions concerning Henrico Public Schools, citizenship classes, and we provided land next to our sanctuary for a vegetable garden. Several of our refugee men came to assist a dedicated church member who spearheaded the work. Our members and friends continue this work today.
Used Computer Refurbishment – A member of our Social Action Ministry has taken on the task of collecting used notebook computers, reconditioning and updating them, and distributing them to refugee families. SAM members are constantly on the lookout for such computers and possible recipients, and we have furnished several reconditioned computers and iPhones to Reestablish Richmond refugees.
Food Pantry Donations – Food collections for a partner church's food pantry began before the pandemic and increased shortly after COVID protocols and lockdown began. So many families needed assistance, as jobs were lost and lives upended. At its peak, some of our sites were collecting six or seven bags a week.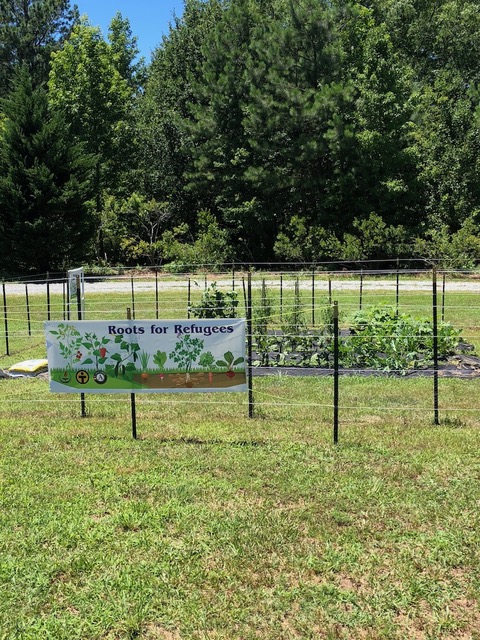 Christmas Tree Project – Our Christmas Tree Project now provides approximately 100 gifts to four refugee families selected by Reestablish Richmond. Church members sign up for gifts requested by the refugee families, wrap them, and the Church delivers them to Reestablish Richmond.
School Supplies – SAM collected for school supplies for local elementary schools in the Fall, providing over $900 of supplies requested by the Superintendent. This fulfilled a need that the principal had no idea at the time as to how they would find funds for those supplies.
Racial Justice
Our racial justice group within SAM did much of the prep work on paving the way for a favorable congregational vote on the Eighth UU Principle that, when approved by a majority of UUA congregations, will be incorporated into our important list of principles guiding our behavior. Lending libraries have been created, assisted with the Richmond Pledge program and partnerships was begun with Hanover County organizations such as the NAACP and other faith communities.
Supporting the Richmond Pledge to End Racism – In Partnership with First UU of Richmond (FUUR), a movement began to focus on ending racism and the Black Lives Matter movement. This led to the development of a workshop, called "Living the Pledge." Several UUCC members attended that first workshop and later, UUCC members hosted a "Living the Pledge" workshop at our church. Having received training as leaders and small group facilitators, we provided an opportunity to learn more about the Pledge, explore issues of race and racism in today's world, and develop specific commitments for making a difference in our community. We are part of a movement of individuals committed to ending racism in our community, in our country, and in our world. Our Social Action Ministry (SAM) leads this effort to live our values and our key principles and it continues today. To learn more, see www.richmondpledge.org
Fourth Sunday Charity Program
Every 4th Sunday of the month our Social Action Ministry selects a charity and donates all cash in the plate collection that day to that charity. Charities are submitted for consideration by friends and members of UUCC. Twice a year the congregation is invited to vote on the next six charities that will be chosen. Our preference is to support local charities but we have supported organizations around the country and the world. Some of the organizations that we have supported over the last year include The Daily Planet, ChildSavers, Southside ReLeaf, Centro de Encambio y Solidaridad, Autism Society of Virginia, Safe Harbor, and Reestablish Richmond.